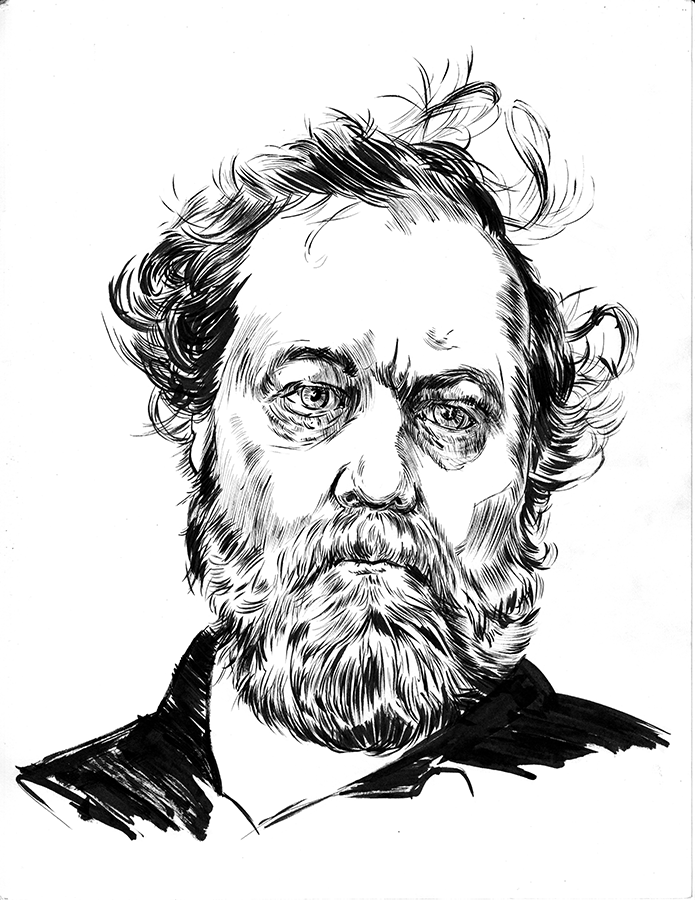 David uses his imagination to help bring science to the public and science to help bring his imagination to life. David's clients range from the Washington Post to the Denver Botanical Gardens, in fields from publishing to education to advertising.

Without knowing it, David, a lifelong dog-person, is now a cat person, and enjoys living in an apartment built of books with three cats, a snake, a bearded dragon, a wife.
If you want to follow his art on social media, he can be found on Instagram and Twitter under the handle @dvclrke.
If you want a print or t-shirt with his art, check out his threadless store at:
daverclarke.threadless.com
If you would like to hire David as an illustrator, artist, or chatty dinner guest, please email him at dvclrke (at) gmail.com.